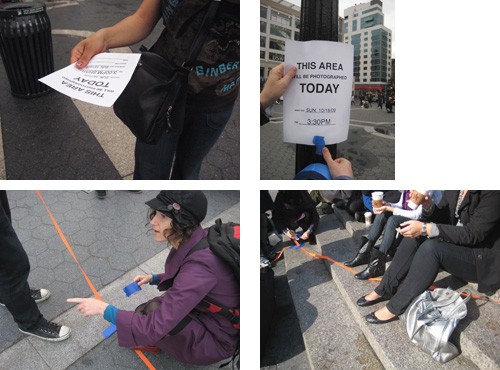 top: handbills passed out by volunteers and temporary signage notify passerby of the event
bottom: the area to be photographed was marked on the ground with orange tape by a team of volunteers


On October 11, and also October 18, 2009, people in Union Square in New York City were notified by volunteers with flyers and signage that a photograph would be taken from above at 3:30pm.

What if we knew when Google took our picture? This area will be photographed is a site-specific photographic action for public space. Handbills passed out in Union Square notified passersby that a high-resolution photo was taken of the area at a specific time. The frame of the image was marked with bright orange tape on the ground. While mimicking surveillance methods, this action gave the public a chance to 'get ready' for its picture to be taken, almost invisibly, from five stories above.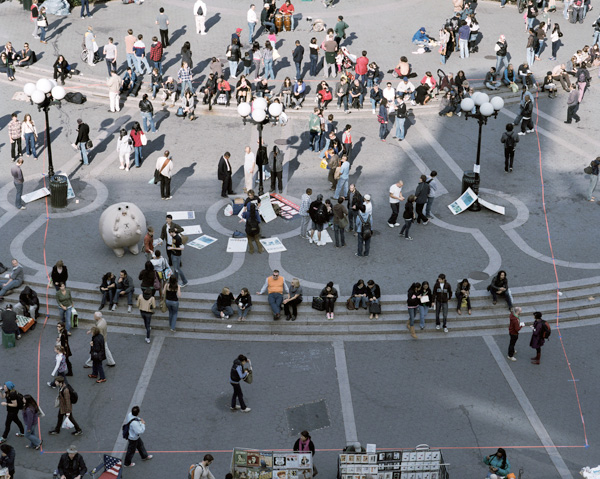 This area will be photographed 10.11.09 3:30 pm, 2009