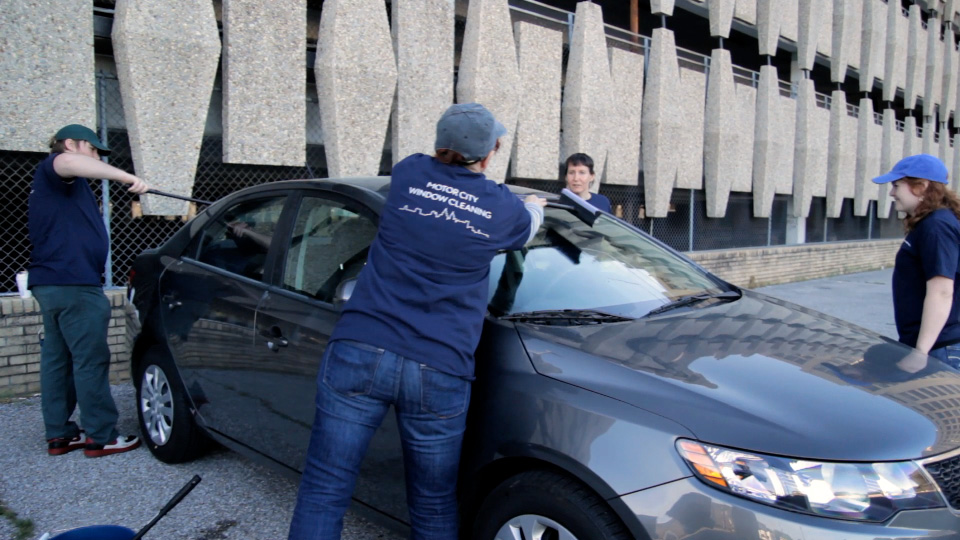 Motor City Window Cleaning Co. in Memphis, Tennessee, 2013, photo: Eric Huber


Upcoming and Recent:

The Artifacts, Art in Odd Places, Governors Island, Building 403, Colonel's Row, New York, NY September 13 - 28
Opening Saturday, September 5, 1 - 5pm

Log included in Surveillapocalypse, FiveMyles, Brooklyn, NY, June 7 - 22, 2014

A Sea of Oil and Happy Valley included in The Time Has Come, Longwood Art Gallery, Bronx, NY June 4 - August 16, 2014



***

LAURA NAPIER is a California born, New York City based artist exploring behavior, sociology, and place through documentation, installation, and participatory performance.

In 2013 she organized Happy Valley, a social performance of the Flint Male Chorus and the Flint City Wide Choir with the Flint Public Art Project in Flint, Michigan, and brought her grandfather's window cleaning business, Motor City Window Cleaning Co., to Memphis, Tennessee during Memphis Social. In 2012 Activity Committee, staged in collaboration with Carmen Julia Hernandez, resurrected historic committees at the Andrew Freedman Home in the Bronx.